PMP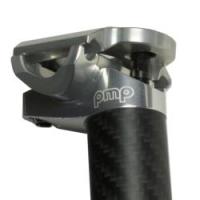 Unfortunately I have to inform you that PMP ceased making bike accessories since they've shifted their focus on producing machine tools and other industrial needs.
My sale continues as long as stocks last.
PMP possesses an unparalleled range of equipment for metal machining in Europe. The ISO 9001:2000 certified company in first instance manufacture titanium, aluminum and steel products for the aerospace industry.
Beyond that PMP manufacture a wide range of high end products for Road and MTB cycling. In contrast to the common trend of making lighter and lighter components PMP focuses on reliability and durability.
---
Refine Search